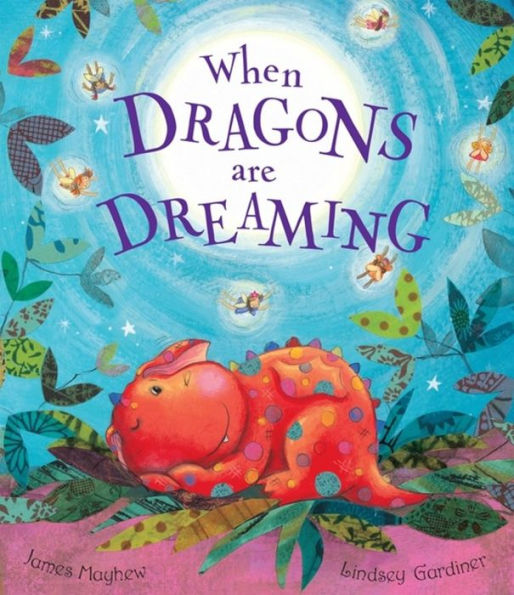 Buy This Book
---
---
"Dragons aren't really so bad I suppose," a fairy. –When Dragons are Dreaming
When Dragons are Dreaming
by James Mayhew & Lindsey Gardiner
Picture Book
At A Glance
Interest Level

4+
Entertainment
Score
Reading Level
3.8
The little dragon can't sleep, and he wants to play with the fairies he can see flying through the sky. But the fairies don't want to play with a dragon. When the little dragon finds a fairy caught in a spider's web, can he show her that dragons aren't that scary after all?
Written in beautiful rhymes, When Dragons are Dreaming has beautiful full-colored pictures that will delight little readers. The story has a simple plot that focuses on the little dragon's desire to have a friend. The little dragon and the fairy fly through the night, showing readers that you don't have to be the same in order to be friends.
Even though When Dragons are Dreaming is a picture book, the story is intended to be read aloud to a child, rather than for the child to read it for the first time independently. Each page contains 1-2 rhyming sentences, which make this a perfect bedtime story. Younger readers will want to snuggle up and have their parents re-read When Dragons are Dreaming over and over again because of the adorably cute illustrations that will fill their dreams with dragons and fairies.
Sexual Content
Violence
Drugs and Alcohol
Language
Supernatural
Spiritual Content
---
"Dragons aren't really so bad I suppose," a fairy. –When Dragons are Dreaming