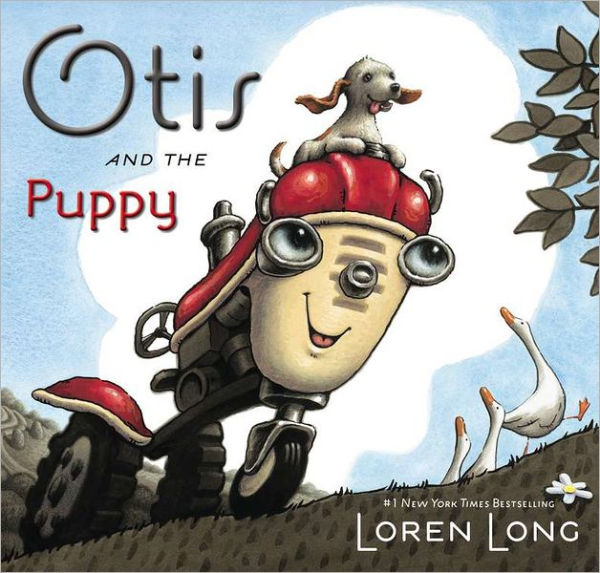 Buy This Book
---
Otis and the Puppy
by Loren Long
AR Test, Picture Book
At A Glance
Interest Level

3 - 7
Entertainment
Score
Reading Level
4.2
Otis and his farm friends love to play hide-and-seek. Otis especially loves to be "it," finding his friends as they hide in funny places. But one day, when the newest addition to the farm—a bounding puppy who can't sit still—goes hiding, his attention wanders along with his legs, and soon he is lost in the forest.
Daylight fades quickly, and Otis begins to worry. He knows that his new friend is afraid of the dark and must be terrified to be all alone in the woods. Yet Otis has a secret that makes his tires tremble at the thought of searching in the dark. How can he conquer his fear to save the day?
Any child who loves hide-and-seek will love seeing the funny places Otis finds the farm animals hiding. Otis works and plays hard on the farm. The tractor loves to help plow and plant fields. Otis's personality shines because of his expressive facial expressions. Readers will fall in love with the cute, curious puppy who loves to sleep curled up next to Otis.
When the little puppy wanders away from the farm, Otis worries about his new friends. Otis understands the puppy's fear of the dark because Otis has the same fear. However, Otis doesn't let his fear keep him from going into the dark woods to seek his friend. When the two friends find each other, "somehow the night sounds no longer felt so frightening to them."
The background of each illustration is done in soft grays, which allows Otis's and the animal's colors to pop on the page. When night comes, the animals are just shadows, but even the silhouettes convey the animal's feelings. As Otis goes into the dark woods, readers will have fun finding the animals in the shadows. The story has the perfect ending. Otis and the puppy reunited, and they are no longer afraid of the dark.
Even though Otis and the Puppy is a picture book, the story is intended to be read aloud to a child rather than for the child to read it for the first time independently. The onomatopoeias make the story fun to read aloud. Each page has 1-5 sentences; however, some of the sentences are complex. Younger readers will love seeing that tractor and puppy become friends.
 Sexual Content
 Violence
Drugs and Alcohol
Language
Supernatural
Spiritual Content