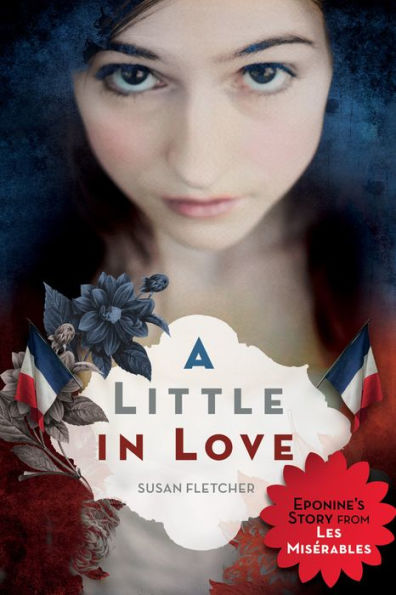 Buy This Book
---
---
"I've done so many bad things in my life but the stars always forgave me." –A Little in Love
A Little in Love
by Susan E. Fletcher
AR Test, Must Read
At A Glance
Interest Level

12+
Entertainment
Score
Reading Level
3.9
Thenardiers are strong. They are cruel. They steal. Eponine is a Thenardier. But she longs for more than a life of heartlessness. She dreams of a world filled with kindness and love.
When Eponine tries to show kindness, Mamam punishes her. When Eponine tries to show her mother affection, Mamam flinches. Mamam wants her daughters to be cruel and steal—from anyone. The only thing that Eponine's parents care about is money and getting it any way they can.
When Eponine's father kills a bishop, the family must flee. The family ends up in Paris, where Eponine desperately searches for goodness in the world. However, when her family ends up cold, starving, and out of options, Eponine wonders if being cruel is the only way to live.
A Little in Love captures the reader's attention in the first few sentences and remains captivating until the end. The world Eponine lives in is described in wonderful detail and the characters are believable.
The story is told from Eponine's point of view which allows the reader to feel her emotions and understand her struggles. Her personality drives the book. By the end of the story, the reader will fall in love with Eponine and cry when her story ends.
This story is based around Les Miserables; however, no background information is needed. Those who have a tender heart may want to avoid reading A Little in Love. Although the story is entertaining, the content is very dark and cruelty runs rampant in Eponine's world.
Sexual Content
Eponine sees women that, "had pained their faces and they lolled in doorways. . ." Her father says the "harlots" are their kind of people.
A character in the book tells Eponine, "Love? It's a myth. But there's money in it. You're not ugly. You could sell a kiss or two."
A man kisses Eponine. But it was not a gentle kiss. "Montparnasse pressed his lips against mine and clutched at my dress and he pushed me against the gravestone very roughly and his tongue filled my mouth so I couldn't breathe." She then breaks free and runs away from him.
Eponine meets a woman who is in prison. The woman said, "I sold what no woman should ever have to sell."
When Eponine realizes her sister likes Montparnasse, she wonders, "Perhaps she hadn't run away from his mouth, as I had done. Perhaps she actually wanted to feel those hands. . ."
Violence
When Maman has a boy baby, she tells the family to leave the baby to die because she has always hated boys. Eponine thinks her mother hates boys because "she had two brothers and they used to beat her. Her father beat her too."
When Eponine's father tries to steal from a bishop, her father kills the man and runs from the law.
Eponine's father talks about the law finding him. "They'll put shackles on me, if they find me!  They will hang me or take me to the guillotine—and you too."
Several of the characters talk about the executioner, "who works the blade—and he gets to keep the silver crosses or gold rings that the jabbering fools bring out with them. Once the blade drops, he pries these treasures out of their still-warm hands."
One of the characters talks about murdering people. "If they're very old, then what harm have you done? They'd have died soon anyway."
At the end of the story, there is a rebellion. People die. Eponine sees a body. "His eyes were open. His chest was open too—like a red, wet cave."
When a soldier points his weapon at Marius, Eponine, "threw my right hand across the end of the musket and pulled it toward myself."
Drugs and Alcohol
The family in the book runs a tavern. The patrons as well as the adult family members drink.  There are several references to drunks throughout the book.
Language
Eponine's father calls her a "bitch."
Supernatural
Spiritual Content
Eponine wonders about intuition. "Some people think it's the voice of God—but what about the people who say there isn't a God at all?"
---
"I've done so many bad things in my life but the stars always forgave me." –A Little in Love