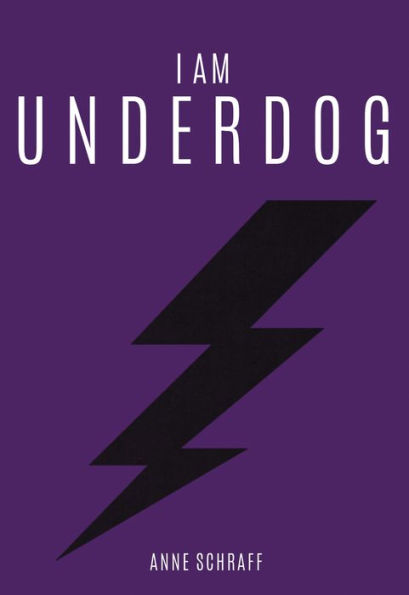 Buy This Book
---
---
Kemba "got through the day. Head down. Not drawing attention. That was safest. Don't get seen. Stay low." –I am Underdog
I Am Underdog
by Anne Schraff
AR Test, Diverse Characters, Good for Reluctant Readers, Graphic Novel
At A Glance
Interest Level

8+
Entertainment
Score
Reading Level
2.4
Kemba isn't good-looking or popular. He's a nobody. Kemba thinks he is too lame to have any friends. He goes through the day unnoticed, but he wishes he was cool like the computer game superhero Underdog. Underdog helps the weak but Kemba gets beat up by the sixth-grade bully. When Kemba witnesses an act of cruelty, will he find the strength to speak out?
Designed to engage struggling readers, Kemba uses short sentences, simple vocabulary, and an easy-to-follow plot. Simple black and white sketches appear on almost every page. The sketches help break up the text and make the book more accessible. However, the sketches are not detailed and look a bit like doodles. Because the story is written for struggling readers, the characters and plot are not developed and the story does not include detailed descriptions.
Kemba's struggle to fit in is realistic and relatable. His fear of talking to others and being rejected is one that many readers will understand. Kemba struggles with bullying and learns the importance of speaking up for those weaker than him. I Am Underdog will engage its target audience—reluctant, struggling readers. I Am Underdog will entertain those who enjoy reading graphic novels and are not ready for text-heavy books.
Sexual Content
Violence
At lunch, Richie and his gang come up to Kemba. "Richie ripped off Kemba's jacket. He threw it into a puddle. . . Richie and the other boys laughed. They stomped on it. Then they left, still laughing."
While walking home, Kemba sees a boy "holding a girl by her arm. She was crying. . . 'You are mine,' the boy shouted. 'Don't you forget it!'"
Richie throws a boy's lunch on the ground.
Drugs and Alcohol
Language
After Richie is mean to another kid, Kemba yells, "You're evil, Richie Mason! You stinking creep!"
Someone calls Richie a jerk.
Supernatural
Spiritual Content
---
Kemba "got through the day. Head down. Not drawing attention. That was safest. Don't get seen. Stay low." –I am Underdog