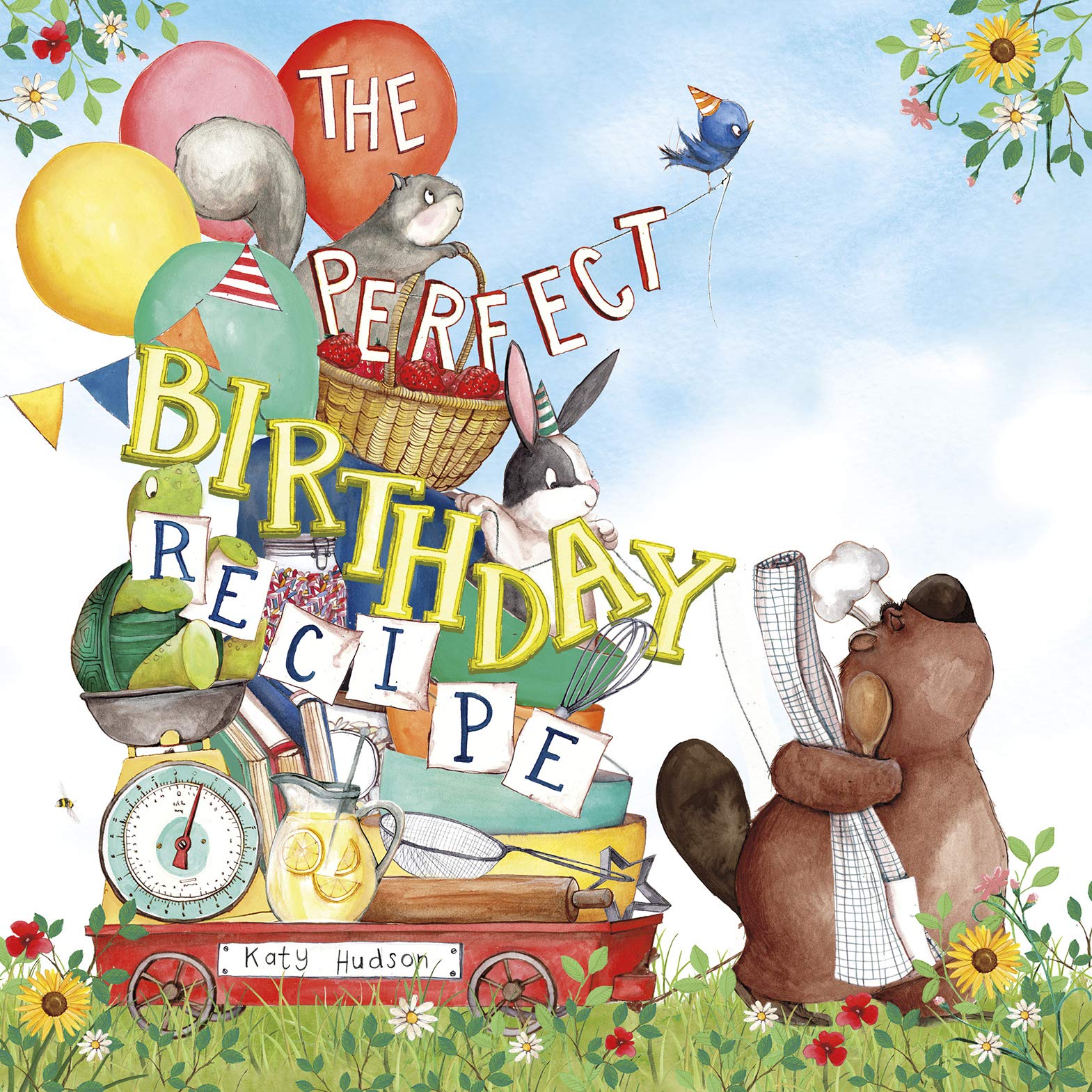 Buy This Book
---
---
"Beaver's friends threw him a party. The decorations were WONKY, the lemonade was SOUR, and the cake was STALE with the odd pickled worm in it. It was not at all what Beaver had planned, but it was the best birthday he had ever had. It was, in fact, perfect." –The Perfect Birthday Recipe  
The Perfect Birthday Recipe
by Katy Hudson 
AR Test, Picture Book
At A Glance
Interest Level

4—7
Entertainment
Score
Reading Level
3.3
Summer birthdays can be lonely, but not when you have great friends like Beaver's! This year Tortoise, Bird, Rabbit, and Squirrel insist on baking Beaver's birthday cake, but Beaver isn't so sure. He is the ultimate perfectionist and would rather do it himself, following the recipe exactly. Will Beaver's nitpicky ways ruin his birthday and his friendships? The Perfect Birthday Recipe is the fourth and final story in Katy Hudson's best-selling set of seasonal picture books, which include Too Many Carrots, A Loud Winter's Nap, and The Golden Acorn.
 Every perfectionist will relate to Beaver, who makes step-by-step plans and wants everything done exactly as specified. When his friends insist on helping, Beaver worries and frets and grumbles his way through the process. Readers will giggle as each of Beaver's friends "helps" make the cake. Tortoise works slowly and messily. Bird adds her family's secret ingredient to the cake mix—pickled worms. Once Beaver sees the finished cake, which looks nothing like the recipe picture, Beaver "snaps" and yells, "This is the ugliest, most disgusting cake I have ever seen!"
Beaver leaves his friends and goes off in a huff to create a new, perfect cake. When the new cake is complete, Beaver cries because he has no one to share it with. In the end, Beaver learns that a perfect birthday only needs one ingredient—his friends.
Hudson's seasonal picture books capture readers' hearts as they teach about the importance of friendship. Each page is beautifully illustrated in bright colors and contains wonderful details. For example, when Rabbit misreads the cake recipe and adds two hundred carrots, the illustration shows Tortoise and Squirrel trapped under a mound of carrots with only their heads peeking out. Readers will want to look at the illustrations again and again, finding new details every time.
The Perfect Birthday Recipe will keep young readers engaged until the story's end. Most of the text is dialogue and some words are bolded for added emphasis. Each page has 1 to 3 sentences, which makes it a quick read. The Perfect Birthday Recipe will please parents and children alike because of the adorably cute animals, a relatable conflict, and a positive message. Plus, Beaver's story highlights the downfall of perfectionism and the importance of friendship.
Sexual Content
Violence
 Drugs and Alcohol
Language
Supernatural
Spiritual Content
---
"Beaver's friends threw him a party. The decorations were WONKY, the lemonade was SOUR, and the cake was STALE with the odd pickled worm in it. It was not at all what Beaver had planned, but it was the best birthday he had ever had. It was, in fact, perfect." –The Perfect Birthday Recipe