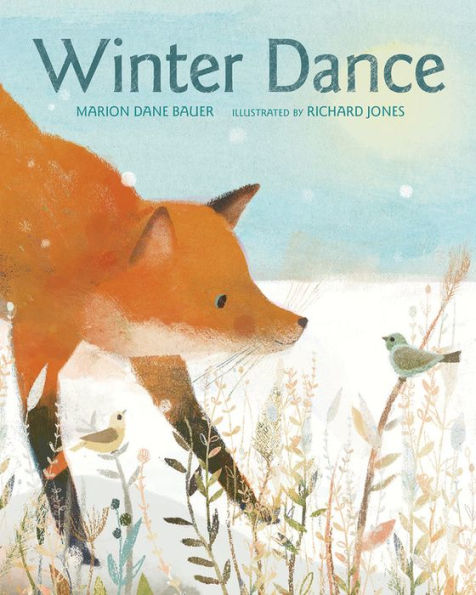 Buy This Book
---
---
"Winter is coming," says the fox. "What should I do?" –Winer Dance
Winter Dance
by Marion Dane Bauer
AR Test, Picture Book
At A Glance
Interest Level

4 - 7
Entertainment
Score
Reading Level
2.5
Snow is coming, and it's time to get ready! The squirrel gathers nuts, the geese soar south, and the snowshoe hare puts on its new white coat. But what should the fox do? Each animal advises the fox and says its own plan is best, but the fox thinks otherwise. However, it's not until he meets a golden-eyed friend that he finds the perfect way to celebrate the snowfall.
Beautifully illustrated, Winter Dance combines poetry, dialogue, and onomatopoeias into a fun story that is perfect for reading aloud. Even though Winter Dance is a picture book, it intended to be read aloud to a child, rather than for the child to read it for the first time independently. The story shows how various animals—bats, bears, caterpillars, squirrels, and more—prepare for winter. Without sounding like a text book, the story explores the different animal habits. As the fox talks to the animals, he learns that each animal must discover what works best for them.
The story's illustrations beautifully convey the calm and peaceful start of winter. As the fox tries to answer, "What should I do?" the winter landscape comes alive. Endearing illustrations end with the fox finding a friend who he can enjoy a winter dance with. Winter Dance celebrates the winter season and will delight younger readers. Each page has five or fewer short sentences, making the story a quick read and an excellent bedtime story.
Sexual Content
Violence
Drugs and Alcohol
Language
Supernatural
Spiritual Content
---
"Winter is coming," says the fox. "What should I do?" –Winer Dance