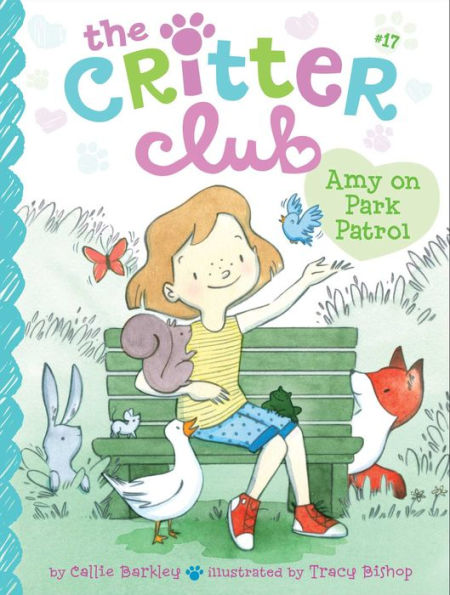 Buy This Book
---
Amy on Park Patrol
The Critter Club #17
by Callie Barkley
AR Test
At A Glance
Interest Level

5+
Entertainment
Score
Reading Level
3.6
When Amy volunteers to help pick up trash at the park, she learns that new stores will be built on some of the park's land. She's worried about all of the insects and animals who make that park their home. Can Amy and her friends help save the park and the creatures who live in it?
Amy on Park Patrol teaches the importance of caring for the environment. Amy shows she cares about the environment by picking up trash, planting pollinator-friendly plants, and teaching about nature. Amy and her friends make a petition to save the neighborhood park. The petition process is difficult. Some want to save the park, while others are looking forward to having new stores. Even though Amy and her friends have difficulty gaining signatures, they do not give up on their plan.
Amy on Park Patrol's main goal is to teach about the process of pollination as well as the importance of pollinators. The story focuses on insects and birds, which might disappoint some readers. However, younger readers will enjoy the adorable artwork that appears on almost every page. Large type, short sentences, and plenty of dialogue will help newly independent readers stay engaged.
Despite being part of a series, Amy on Park Patrol can be read as a stand-alone book. Amy on Park Patrol will engage younger readers while allowing them to see that children can make a difference in our world. After reading about the importance of pollinators, readers may want to plant some flowers of their own.
Sexual Content
Violence
Drugs and Alcohol
Language
Supernatural
Spiritual Content