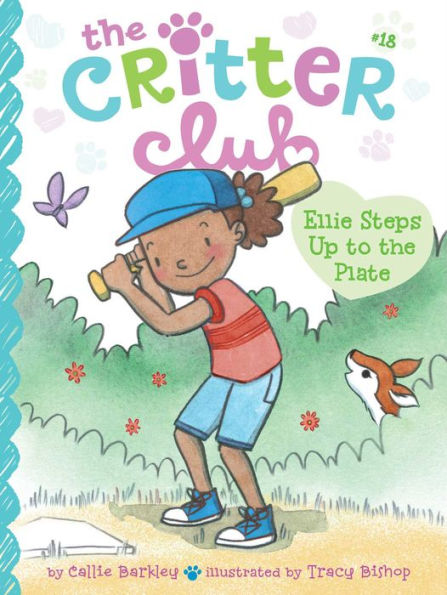 Buy This Book
---
Ellie Steps Up to the Plate
The Critter Club #18
by Callie Barkley
AR Test
At A Glance
Interest Level

5+
Entertainment
Score
Reading Level
3.2
Ellie loves being on the stage, and she knows she is good at it. During physical education, Ellie tries baseball for the first time. She is surprised that she can hit the ball almost every time. Ellie decides to join the school team, but during her first game, she makes several mistakes. Baseball is not as easy as Ellie thought. Should Ellie stay on the team or put her mitt down forever?
Many readers will relate to Ellie's frustration with trying something new. Through Ellie's struggle, readers will learn the importance of practice and perseverance. Even though Ellie makes several errors during the game, her teammates encourage her to stay on the team.
Ellie Step Up to the Plate focuses on Ellie's desire to earn a solo spot for her musical group, and her attempt to play baseball. Although the story also includes a baby deer; that part of the story was disjointed and did not flow well with the rest of the book. However, younger readers will still be able to understand the easy-to-read story and will appreciate the adorable artwork that appears on almost every page. Large type, short sentences, and plenty of dialogue will help newly independent readers stay engaged.
Readers will be able to relate to Ellie's struggle to learn a new skill. Several of the events are connected to each other, which helps readers understand the importance of not giving up. Young girls will also benefit from seeing the varied woman characters in the story. The school coach, the veterinarian, and the principal are all women. Despite being part of a series, Ellie Steps Up to the Plate can be read as a stand-alone book.
Sexual Content
Violence
Drugs and Alcohol
Language
Supernatural
Spiritual Content