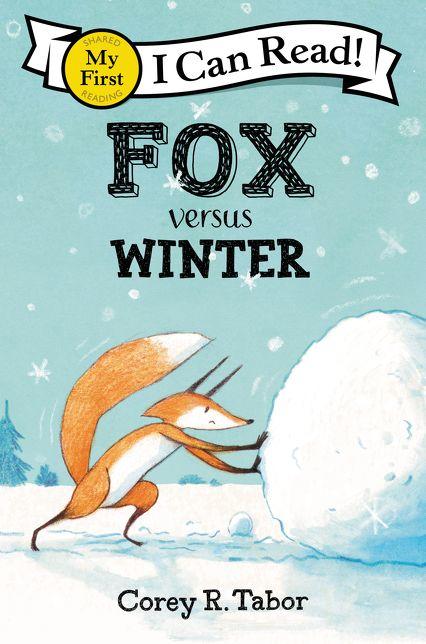 Buy This Book
---
---
"Can we be alone together?" Fox. –Fox Versus Winter
Fox Versus Winter
My First I Can Read Book
by Corey R. Tabor
AR Test
At A Glance
Interest Level

5+
Entertainment
Score
Reading Level
1.2
Fox does not like winter. None of his friends are around to play. He tries to make new friends with the other snow animals, but they're not as fun as his other friends. So, he is still bored and alone. Then, Fox has an idea. If he cannot escape winter, he will fight it!
Fox's story is told through adorable pictures that have a hint of humor. For example, when Fox goes to find his friends, Bear is cuddled up with a teddy bear and Frog is in a comfortable bed covered in leaves. Each page has 2 to 3 simple sentences that include word repetition. As a My First I Can Read Book, Fox Versus Winter is perfect to read to your little one because the story uses basic language, word repetition, and has large illustrations on each page.
Young readers will fall in love with Fox and want to read Fox Versus Winter again and again. Readers will relate to Fox, who just wants to play with someone. In the end, Rabbit tells Fox how to relieve his boredom. Rabbit says, "In winter I like to be alone. I like to sit still and listen." The cute story shows how friends can enjoy being together even in silence. If you're ready to snuggle up with a blanket, a book, and your child, Fox Versus Winter is an entertaining book choice. If you're ready for more winter fun, add A Loud Winter's Nap by Katy Hudson to your reading list.
Sexual Content
Violence
 Drugs and Alcohol
Language
Supernatural
Spiritual Content
---
"Can we be alone together?" Fox. –Fox Versus Winter